13/02/26
Modern technology has created a world full of paradoxes.  For instance, we can be present in a number of places at the same time and have hundreds of friends thanks to sitting in front of the computer – hardly a social activity itself…
And yet we should not disregard the importance of being physically present in places. Do you know the story of Chance the Gardener?
Listen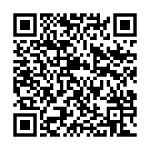 Glossary
dimwit – a stupid or slow-thinking person.
don (v) – to put on or dress in
mumble – to speak in a low indistinct manner, mutter
proliferate – to increase in number or spread rapidly and often excessively
savvy – experienced and well-informed
obsolete (noun: obsolescence) – no longer in general use; fallen into disuse
serendipitous – come upon or found by accident; fortuitous
goodwill – friendly disposition; benevolence; kindness
Think about it
Based on the text answer the following questions. Leave your answers in the comments below!
Describe the event which changed Chance's life.

Why is it important for companies to "be there?"

What might have Kodak done to save itself from sinking?

What did Reuters do when its position as an information provider was threatened?

What is P&G Brazil's "tropicalizing" an example of?
Practice makes perfect
In the sentences below replace the phrases in bold with the expressions from the original text. Leave your answers in the comments below!
This is an argument for the proposition, also ironic and insincere, that 80 percent of success in life is just showing up.
It would have been possible for Kodak to be different, much greater company now, dominating digital imaging just like it had dominated film-based photography [. . .] continued below
ctd. [. . .] if the company had "been there" in Silicon Valley absorbing the sunshine of digital creativity, hiring a new generation knowledgeable about the Internet, and connecting with  visionary entrepreneurs.
People pay extra money to attend live sports and entertainment that they could get free on TV or the Web.
But never forget that chance contributes to finding opportunities, just as it did for Chance the Gardener.
Fill in the blank spaces with the missing words.
Being _____ the right place _____ the right time can make _____ break careers and companies.

_____ contrast, Reuters, an information-provider that was also threatened _____ Internet-caused obsolescence, reluctantly allowed a key staff member to move _____ London to California, where he showed _____ in the places that emerging talent hung _____, including the Stanford student cafeteria.

Technology helps us connect _____ anyone anywhere nearly instantaneously, crowdsource ideas, and work _____ virtual teams without ever being _____ the same place.

Instead _____ inflicting one-size-fits-all standardized universal products _____ every market, companies realize the importance of adapting _____ local customs and tastes and learning _____ them.

_____ all means, work remotely if you can. But never forget that chance plays a role _____ finding opportunities, just as it did _____ Chance the Gardener.
Explore it more
(842)
Podcast: Play in new window | Download