13/12/24
It's Christmas Eve today so it might be a good idea to take a quick look at this year's Christmas spending forecast in Britain.
Merry
Christmas!
Listen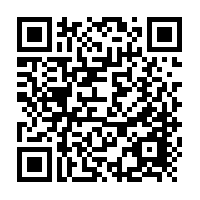 Glossary
till – a cash register or drawer for money in a shop, bank, or restaurant
splash out – spend money freely
upturn – an improvement or upward trend, especially in economic conditions or someone's fortunes
indulge – allow oneself to enjoy the pleasure of
lavish – sumptuously rich, elaborate, or luxurious
festive – relating to a festival, especially Christmas
Think about it
Look at the numbers below, find them in the article and say what they refer to.
28.70
13
27
2,500
16
23
14
63
7,000
Practice makes perfect
Fill in the blank spaces with the words/phrases in bold.
do   –   splash the cash   –   due to   –   smash   –   forked out   –   chiming   –   set for   –   upturn   –   in style
Tills across Britain will be ________ more this year with us spending an average of £28.70 pounds on each Christmas present [. . .]

[T]he economy is ________ a 13 billion pound boost , with consumers set to _______ last year's spending.

[H]alf the nation's households are more confident to ________ this year as the economy takes an ________ direction.

[T]he average spending on a present this year will be 28.70 pounds – compared with last year when Brits ________ 27 pounds a time.

[. . .] 12 per cent of consumers will also ________ all their Christmas shopping using apps [. . .]

[T]he Travelodge survey is proof consumers are planning to celebrate ________.

[O]ne in ten adults will eat a monumental 7,000 calories ________ eating two Christmas dinners on December 25 [. . .]
Explore it more
(615)
Podcast: Play in new window | Download