14/03/04
Even though small businesses dream of attracting big accounts they are rarely experienced enough to actually lure them. That's why it's always a good idea to listen to advice from somebody who has managed to do it himself.
Listen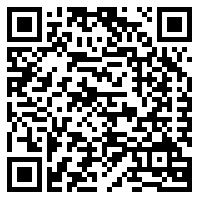 Glossary
salivate – to secrete or produce saliva
woe – grievous distress, affliction, or trouble
squalid – wretched; miserable; degraded; sordid
demise – death or decease
Think about it
Answer the questions below.
How can small businesses separate themselves from the pack?

What did Akvinta Vodka do to stand out from the crowd?

What did the author do to position himself as a thought leader?

What mistake do many small companies make as far as their websites are concerned?

Do you agree that a single employee "can make all the difference in the world when it comes to landing large customers?"
Practice makes perfect
Fill in the blank spaces with the correct forms of the words in CAPITAL LETTERS.
By developing a unique value ________ PROPOSE, a small business can immediately ________ DIFFERENT itself. Consider Akvinta Vodka, for example. When the small vodka business began a few years back, it was competing against the likes of Smirnoff, Grey Goose, and Stoli, to name just a few. But Akvinta was different. Its vodka featured 100 percent USDA certified organic content–unlike competitors, it didn't contain any ________ PURE, ________ PURE, or chemicals.
Akvinta's marketing campaign underscored the difference, billing its product as "the honest vodka" and promising never to hide any ingredients. As a result of its ________ AUTHENTIC, Akvinta began being served at Jean-Georges and Nobu (two top Manhattan restaurants) and was named Virgin Atlantic airline's exclusive vodka.
In the sentences below replace the fragments in bold with the expressions/words used in the original article.
Matt says sites should show their intelligence by "stating clearly that they know what's broken in the industry [. . .]
When the small vodka business began a few years back, it was competing against such companies as Smirnoff, Grey Goose, and Stoli, to enumerate only a few of them.
Akvinta's marketing campaign stressed the difference, billing its product as "the honest vodka" [. . .]
Explore it more
(1482)
Podcast: Play in new window | Download