14/08/12
Do you feel uncomfortable when you have to complain about something, or maybe ask your boss for a pay rise? Would you like to do something about it? Well, there is a simple way to build up your confidence and overcome the fear of doing unconventional things!
.
Listen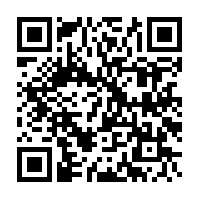 .
Glossary
raise – an increase in salary
encourage – persuade (someone) to do or continue to do something by giving support and advice
random – made, done, or happening without method or conscious decision
purchase – buy
overcome – succeed in dealing with (a problem or difficulty)
.
Think about it
Answer the questions below.
What fear often holds people back from achieving more?

What is Noah Cagan's opinion about gaining confidence?

What is "The Stranger Challenge?"

What is "The Coffee Challenge?"

What it the point of sitting in the wrong seat?
.
Practice makes perfect
Fill in the blank spaces with the correct forms of the words in CAPITAL LETTERS.
 A lot of people are afraid of doing things that are ________ CONVENTION. This fear holds them back from achieving more. They might be too ________  COMFORT to ask for a raise, for example, or ________ WILL to start a business because they're afraid no one will use their product. Noah Kagan, founder of product marketing startup SumoMe, thinks that there are small things you can do to gain ________ CONFIDENT, get over ________ NECESSITY fears, and do better in business as a result.
.
Explore it more
(1159)
Podcast: Play in new window | Download