14/09/04
We all have our favorite ways of learning new stuff. Some of us take notes, others draw things, still others doodle something on the margin of a page.
However, few know that your success as a learner also depends on what you actually know about the learning process itself.
.
Listen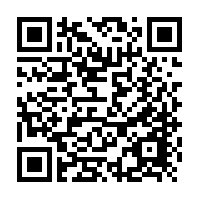 .
Glossary
kinda – kind of
impart – to communicate the knowledge of : disclose <imparted my scheme to no one>
lore – traditional knowledge or belief
contend – to compete with someone or for something : to compete with a good chance of winning
instantly – without delay
grasp – an understanding of something
.
Think about it
Answer the questions below.
What kinds of prior knowledge do you need to learn new things?

Which kind of knowledge are educators and parents good at imparting?

What kind of deficits do low-achieving students seem to have according to new education research?

What is fluency and how can it get you into trouble?

What is the value of reflection in the process of learning?
.
Practice makes perfect
Fill in the blank spaces with the missing words. Use ONE word per blank space. Parents and educators are pretty good ________ imparting the first kind of knowledge," shares psych writer Annie Murphy Paul. "We're comfortable talking ________ concrete information: names, dates, numbers, facts. But the guidance we offer ________ the act of learning itself — the 'metacognitive' aspects of learning — is more hit-or-miss, and ________ shows." To wit, new education research ________ that low-achieving students have "substantial deficits" in their understanding of the cognitive strategies that ________ people to learn well. This, Paul says, suggests that part of the reason students perform poorly is that they don't know a lot about ________ learning actually works. .
Explore it more
(1256)
Podcast: Play in new window | Download