14/11/04
For most of us it's rather simple: even though money can buy you a lot of things, it can't buy you happiness. However, in light of recent research it looks like money can buy you happiness. Or at least a bit of it :)
.
Listen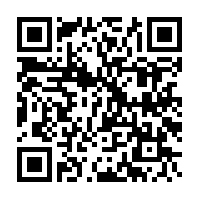 .
Glossary
rung – one of the pieces of wood or metal that is used as a step on a ladder
respectively – separately or individually and in the order already mentioned
turmoil – a state of great disturbance, confusion, or uncertainty
replicate – make an exact copy of; reproduce
nonpartisan – not biased or partisan, especially towards any particular political group
.
Think about it
Answer the questions below.
What are emerging Asian nations finding out?

What do the following numbers refer to: 56, 60, 4?

What are Thais and Bangladeshis expecting their lives in future to be like?

Does having a microwave oven influence your level of hapiness?

What does the number 47,643 refer to?
.
Think about it
Fill in the blank spaces with the missing words. Use ONE word per blank space.
But the data also suggested that there is a limit ________ how much happiness money can buy. For example, 56 percent of Malaysians rated their life a "seven" or higher ________ the ladder, significantly more than the 36 percent in Bangladesh, a poor country. Yet the public in Germany, which ________ far higher gross domestic product ________ capita than Malaysia, expressed a life satisfaction level of 60 percent, just 4 percentage points more than Malaysia.
While wealth is clearly important to happiness, other research ________ indicated it is far from ________ only factor. Women tend to be happier than ________, for example, and unmarried and middle-aged people tend to report lower levels of well-being than married and younger people, respectively.
.
Explore it more
(760)
Podcast: Play in new window | Download