21/11/10
Inc.'s first-ever Best Benefits Awards honor companies that went above and beyond to build a more supportive culture.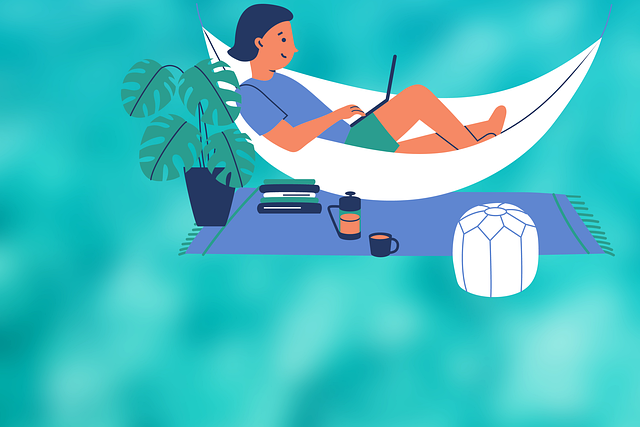 .
Read:
https://www.inc.com/magazine/202106/benefits-perks-best-workplaces-2021.html
Glossary
go above and beyond – to give extra effort
mere – only
table stakes – minimum offering it takes to be considered a player in the market
beyond the call of duty – more than you need to do
dependent – someone who depends on you for financial support, such as a child or family member who does not work
sabbatical – a period of time during which someone such as a university teacher can leave their ordinary work and travel or study
cursory – brief
scourge – something that causes a lot of trouble or suffering to a group of people.
shout-out – (informal) a quick public expression of thanks, admiration, etc.
True or False?
1. If you haven't been employed at Fourlane for longer than half a year, you won't be entitled to receive $1,000 weekly to cover child care.
2. Hyperscience compensates one's expenses incurred as a result of elder care.
3. Having worked in TripleLift for five years, you can leave your work and travel for a month.
4. In Grow enrollments you won't get paid if you take a day off to take part in a peaceful march.
5. If you've just been employed by Phoenix Operations Group and have official permission to have access to classified information, you can receive a free go-kart.
6. Coupa wouldn't give money to its employee's wife/husband to pay down their student loans.
7. Pawternity leave allows a father to be away from his job so that he can spend time with his new baby.
8. At AchieveIt employees are not obliged to come to work on Fridays.
9. At pMD part-time employees can't take flight lessons for free.
Key: 1F; 2T; 3T; 4F; 5T; 6F; 7F; 8F; 9T
Practice Makes Perfect
Read the article: https://www.forbes.com/sites/forbeshumanresourcescouncil/2021/10/28/15-out-of-the-box-perks-businesses-should-offer-to-retain-top-talent/?sh=121d0b286600 and answer the questions:
What's the benefit of giving one's employees more paid time off?
Why is flexibility one of the most important retention benefits now?
What's a person's skill gap and what can companies do about it?
Why should companies provide employees with a certificate of completion after they have attended a training?
What does one of the companies provide to ensure employee wellness?
Why are personalized gifts better than an end-of-year bonus?
Discuss:
Do you receive any employee perks? What's your favourite perk?
Would you say your employer goes above and beyond to make you feel good in your workplace?
Would you change your job if another company offered you more perks but a lower salary?
Do perks make one more loyal towards their employer?
Did you take a sabbatical during your studies? How did you spend it?
Explore
it more to create your own teaching-learning experience!
The Glassdoor 2020 Best Places to Work
Watch:
(2335)