22/03/18
Long before the Covid-era shortages, she was innovating this hygiene basic.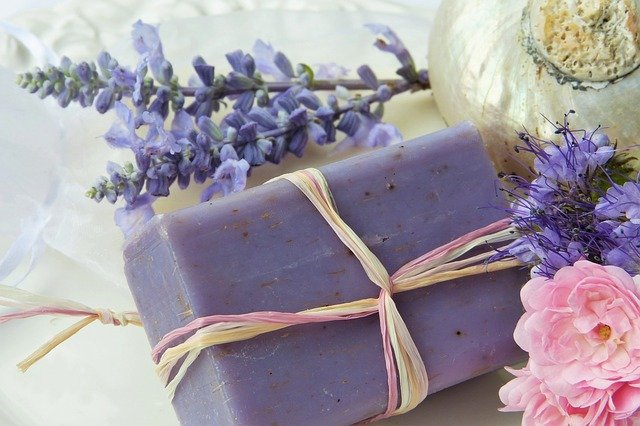 Before you read the article use the verbs in brackets in Past Simple, Past Continuous, or Past Perfect. In one case use the "used to" form.
Andrea Lisbona 1. ………. (grow up) in Barcelona, where her family 2. …….. (own) a business that 3. ……… (import) American goods and 4. ……. (distribute) them in Europe. One product that 5. ……… (catch) her entrepreneurial eye 6. ……. (be) hand sanitizer–so practical and sooo boring. (…)
There 7. ……… (be) a total lack of innovation in hand sanitizer. A lot of the formulas 8. ………. (smell) like tequila or vodka; they 8. …….. (be)  sticky; they 9. ……… (dry out) your skin. (…)
I 10. ……. (spend) three years working on a formulation to elevate hand sanitizer. The goal 11. …….. (be) was a gentler formula with a revolutionary design. Touchland is liquid-based–it feels like water–and is fast-absorbing and nonsticky. We 12. ……….. (reimagine) the way it 13. …….. (deliver- passive), too, creating a beautifully designed case that fits in your pocket. Push the pump and it releases just the right amount of spray. We 14. ……….(create) a variety of scents, like vanilla and cinnamon, watermelon, and citrus.
We 15. …….. (raise) $770,000 from investors in 2018 to help with the initial launch. Instead of selling to supermarkets and pharmacies, we 16. ……… (pursue) fashion and beauty retailers. We 17. ……. (position) ourselves as a lifestyle brand that 18……… (happen) to sell hand sanitizers. The next year, we 19. ……… (persuade) the beauty retailer Ulta to give us a chance. We 20. ……… (launch) in 1,300 stores and sold out within about a week. Soon we 21. ……. (have) deals with Bloomingdale's and Sephora. Most of these retailers 22. …… never …..   (sell) hand sanitizer, but ours was different. We 23. …….. (move) hand sanitizer from hygiene to beauty.
And we 24. ……. (change) consumer behavior. People 25. ……. (buy) sanitizers one at a time when theirs 26. …….. (run) low. Today, people buy six, seven Touchland units at a time so they can use a different scent every day of the week–like a perfume.
No go to: https://www.inc.com/magazine/202203/kevin-j-ryan/2022-regionals-touchland-andrea-lisbona-hand-sanitizer.html and check your answers.
Glossary
commodity – an economic good: such as a mass-produced unspecialized product
to elevate – to raise in rank or status
Practice Makes Perfect
Watch the video and fill in the gaps with missing words:
Your hands, up close, are anything but 1. …………. . With peaks and 2. …………, 3. ……. and rifts, there are plenty of hiding places for a virus to 4. ……… . If you then touch your face, the virus can infect you. But there are two 5. ……..  simple ways you can keep that from happening: soap and water, and hand sanitizer. So which is better? The coronavirus that causes COVID-19 is one of many viruses whose protective 6. ………….. surface is made  of a lipid bilayer. These lipids are pin shaped molecules whose heads are attracted to water, and tails are repulsed by it. So in water-rich environments, lipids naturally fom a shell like this, with the heads outside and the tails inside. Their shared reaction to water makes the lipids stick loosely together – this is called the hydrophobic effect. This outer structure helps the molecular 7. ………….. of the virus break through cellular membranes and 8. ……… our cells.
Key: 1. smooth; 2. valleys; 3. folds; 4. stick; 5. extraordinarily; 6. outer; 7. machinery; 8. hijack
Let's practise
Use the missing words from the exercise above to complete the gaps in the sentences below:
1.……………. layer of the cake was made out of whipped cream.
2. There was snow on the hill tops but not in the ………. ..
3. The sauce has a …….. consistency.
4. You should iron the shirt to get rid of the ……… .
5. If she'd been …….. for some political reason, we'd have heard by now.
6. I must admit that her daughter is …………. beautiful.
7. Once you've put these papers into the envelope, don't forget to ….. a stamp on it.
Key: 1. outer; 2. valley; 3. smooth; 4. folds; 5. hijacked; 6. extraordinarily; 7. stick
Explore it more to create your own teaching-learning experience!
*Lather Up for Global Handwashing Day!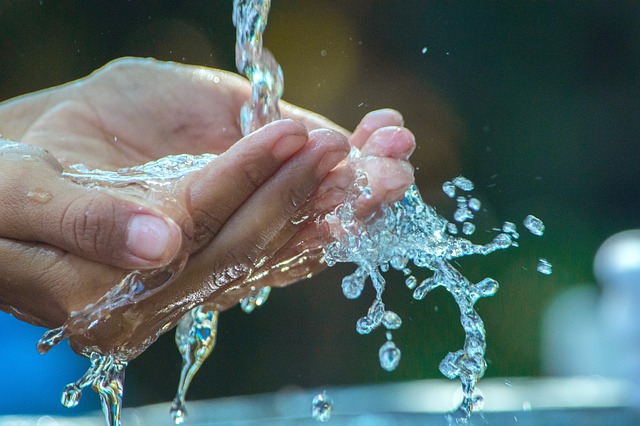 lather up – to cover something with foam, typically from soap
Read: 
https://www.scientificamerican.com/podcast/episode/lather-up-for-global-handwashing-da-08-10-15/
(2839)