22/11/03
In June 1776, a little over a year after the start of the American Revolutionary War, the US Continental Congress huddled together in a hot room in Philadelphia to talk independence. Historian Kenneth C. Davis dives into some of the lesser known facts about the process of writing the Declaration of Independence and questions one very controversial omission.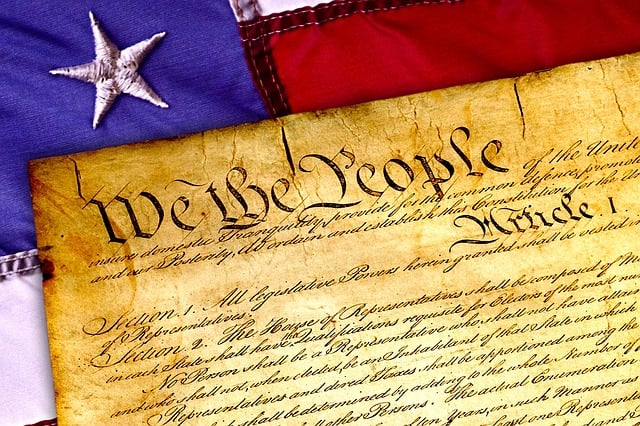 .
Before you watch
:
Fill in the gaps in the video extract with the words in bold below:
sources                             fumed                              memorable                     resolution                       voted
come up                           cut out                             minor                 approved                            credit
(…) In June of 1776, a little more than a year after the war against England began with the shots fired at Lexington and Concord, the Continental Congress was meeting in Philadelphia to discuss American independence. After long debates, a 1. ………………… of independence was 2. …………… on July 2, 1776. (…) It was two days later that the gentlemen in Congress 3. ………….. to adopt  the Declaration of Independence, largely written by Thomas Jefferson, offering all the reasons why the country should be free. (…) There are some pieces of the story you may not know. First of all, Thomas Jefferson gets the 4. ………….. for writing the Declaration, but five men had been given the job to 5. …………… with a document explaining why America should be independent (…). Second, though, Jefferson never used footnotes,  or credited his 6. …………….. , some of his 7. ………………. words and phrases were borrowed from other writers and slightly tweaked. (…) The most important change came after the Declaration was turned over to the full Congress. For two days, a very unhappy Thomas Jefferson sat and 8. ………….. while his words were picked over. In the end, the Congress made a few,  9. …………… word changes and one big deletion. (…) Congress wanted no mention of slavery in the nation's founding document. The reference was 10. ………………. .
Now watch the wideo and check your answers:
ANSWERS: .1. resolution; 2. approved; 3. voted; 4. credit; 5. come up; 6. sources; 7. memorable 8. fumed; 9. minor; 10. cut out

Glossary
to tweak – (informal) to make a minor alteration
to turn over sth – to give something that you control to someone else
to pick over – to examine in order to select the best or remove the unwanted
deletion –  the act of deleting; something deleted
Practice makes perfect
Read the article:
https://the-declaration-of-independence-was-written-to-go-viral-here-are-3-tips-entrepreneurs-can-learn-from-jeffersons-pen.html
and and answer the questions below:
Why should we ask for feedback in spite of the fact we might not like it?
Should our speech/presentation be long-winded?
What's "the rule of three" about?
Discuss:
What springs to mind when you think of the word 'freedom'?
Do you have as much freedom as you want in your life?
Was there a time in your life when you felt a lack of freedom?
Would you fight for your freedom?
Is working 40 hours a week closer to freedom or slavery?
Jean-Jacques Rousseau said "Man is born free, and everywhere he is in chains". What do you make of this?
.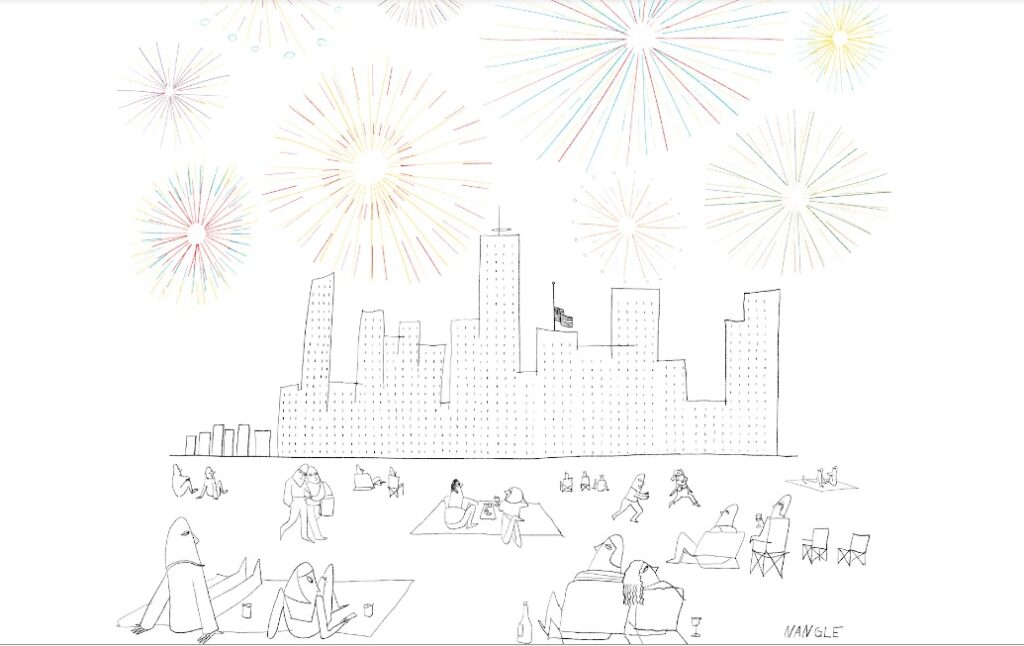 https://www.newyorker.com/cartoons/daily-cartoon/monday-july-4th-american-rituals
(1586)