22/11/25
The report you've been putting off is due tomorrow. It's time to buckle down, open your computer … and check your phone. Maybe watch your favorite YouTube channel? Or maybe you should just start in the morning? This is the cycle of procrastination. So, why do we procrastinate when we know it's bad for us? Explore how your body triggers a procrastination response, and how you can break the cycle.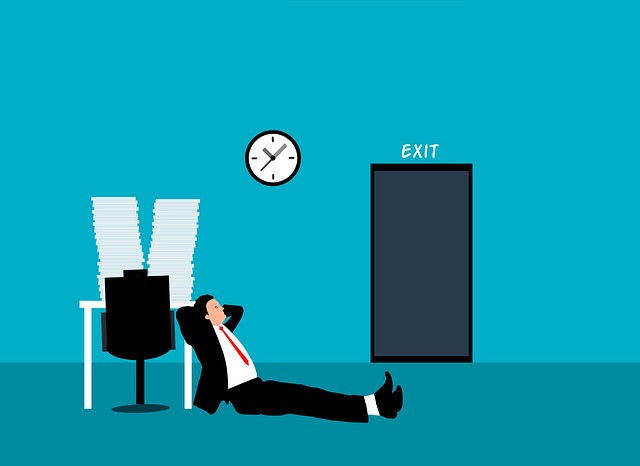 Before you watch
Fill in the gaps in the video extract with the words in bold below:
evoke        misconception   catch up  dread        sit around
avoid         susceptible        threatening        due      putting off
It's 5 p.m. and you've just realized that report you've been 1. ………….. is 2. ……… tomorrow. It's time to buckle down, open your computer … and check your phone. Maybe 3. …………….. on your favourite YouTube channel? (…) why do we keep procrastinating even when we know it's bad for us? To be clear, putting something off isn't always procrastinating. Responsible time management requires deciding which tasks are important and which ones can wait. Procrastination is when we 4. ……….. a task we said we would do, for no good reason, despite expecting our behaviour to bring negative consequences. (…) ironically, procrastination is the result of our bodies trying to protect us, specifically by avoiding a task we see as 5. …………… . (…) we're most likely to procrastinate tasks that 6. ……….. negative feelings, such as 7. ………., incompetence and insecurity. (…) Because procrastination is motivated by our negative feelings, some individuals are more 8. ……….. to it than others. (…) However, it's a common 9. ………….. that all procrastinators are lazy. In the body and brain, laziness is marked by no energy and general apathy. When you're feeling lazy, you're more likely to 10. …………. doing nothing than distract yourself with unimportant tasks.
Now watch the video and check your answers:
ANSWERS: 1. putting off; 2. due; 3. catch up; 4. avoid; 5. threatening; 6. evoke; 7. dread; 8. susceptible; 9. misconception; 10. sit around

Glossary
to buckle down – tackle a task with determination
ailment – an illness, typically a minor one
to short-circuit – to do something more quickly than usual, by avoiding some of the parts of the proces
to journal – to write in a journal or diary
to perpetuate – cause to last indefinitely
Practice makes perfect
Fill in the blanks with the correct form of the verb (gerund or infinitive) in brackets.
"The initial urge 1. …………. [procrastinate] is not the problem," Wignall writes on his blog (…) Wignall points out that the urge to procrastinate is normal, but it's often followed by feelings of shame and inadequacy over our perceived inability 2. ………. [stay] focused on the task at hand. This can lead to a spiral in which we do something 3. …………. [numb] these negative emotions like, say, 4. …………… [binge-watch] Netflix or 5. …………. [spend] two hours shopping online for the absolute best deal on the entire internet for a pair of socks (…).
(…) the human tendency towards distraction and procrastination is so common and increasingly harder 6. ………… [avoid] in a society overloaded with information, stimulation and possibility that we need new strategies 7. ………….. [deal] with it other than just 8. ………….. [demand] more will power of ourselves.
Ironically, the idea that 9. ………… [succumb] to procrastination is a flaw of the weak-willed and lazy is, itself, a lazy way to think about the problem. (…), Wignall argues for "leaning into procrastination" with three simple steps:
First, ditch the self-shaming.
Most of us have been conditioned to think that procrastination is a symptom of weakness, a lack of focus or some other personal lacking. So when we procrastinate, we automatically engage in a bunch of negative self-talk that leads to feelings of shame and disappointment. 
Wignall suggests 10. …………… [notice] when you react this way and 11. …………. [put] it in perspective by 12. ………… [replace] it with an alternative thought like: 
"Just because I feel the urge to procrastinate doesn't mean that's who I am or that I can't also be productive."
Next, embrace procrastination.
There's lots of research that suggests our brains aren't really designed 13. …………. [focus] on one thing for long stretches.
But be smart about what you procrastinate on.
The key to productive procrastination is 14. …………… [make] sure that your little distractions are also productive. (…) Even 15. ………… [stand up] 16. …………… [stretch] or go for a walk is a completely productive form of procrastination since it helps keep you healthy and provides space for reflection on what you've been working on. (…)
Now read the whole article and check your answers:
https://www.inc.com/eric-mack/procrastination-can-actually-make-you-more-productive-a-psychologist-has-3-simple-steps.html
ANSWERS: 1. to procrastinate; 2. to stay; 3. to numb; 4. binge-watching; 5. spending; 6. to avoid; 7. to deal; 8. demanding; 9. succumbing; 10. noticing; 11. putting 12. replacing; 13. to focus; 14. to make; 15. standing up; 16. to stretch
Discuss
Who do you know that always procrastinates?
What kinds of things do you put off doing?
Have you ever forgotten an important date or event or to pay your bills on time?
How do you feel when other people put off something you want done soon?
Have you ever yelled at someone or been really angry because they didn't do something?
.
Explore more to
create your own teaching-learning experience!
3 Types of Procrastinators: Which One Are You?
Psychologist Dr. Ellen Hendriksen profiles 3 classic types of procrastinators and offers 5 ways to change today!
Read: 
https://www.scientificamerican.com/article/3-types-of-procrastinators-which-one-are-you/
(1980)