13/10/17
When demand for your products or services goes south, one of the most common remedies is to replace the price tag. However, constant price slashing may badly affect your product's value in the eye of the consumer.
So, what to do to attract customers and avoid falling into the discount trap? Well, charge more!
Listen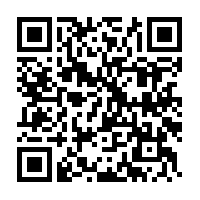 Glossary
tap into something – to establish a connection with
convenient – fitting in well with a person's needs, activities, and plans
incentive – a thing that motivates or encourages one to do something
incentivize – provide (someone) with an incentive for doing something
frequent – visit (a place) often or habitually
laud – praise (a person or their achievements) highly, esp. in a public context
by far – by a great amount
Think about it
Answer the questions below.
Why doesn't the author agree to consider ideas that "tap into customers' desire 'to save money?'"

What is the author's attitude to Apple's pricing strategy?

Describe how Trunk Club works.

How is FoodFan Select different from daily deal sites?

What problems does Uber solve and what premium services does it offer?

How can companies avoid falling into the discount trap?
Practice makes perfect
Fill in the blank spaces with the phrases in bold.
handwritten note   –   membership fee   –   monthly basis   –   tailor-made fit   –   premium label clothes   –   faint of heart   –   decision equation
Trunk Club sends a "trunk" of __________ selected by a stylist to their members, usually on a __________.  While they emphasize that there is no __________ to join, with an average around $150, the price of their items is not for the __________.
And still, I wait with anticipation every time I get notified that I will be receiving my next trunk. Their products are always of high quality, unique and a __________. My stylist, Mary, includes a __________ about what she has selected and how to put the outfits together.
Combine this service with the convenience of not having to go to the store and the lack of a discount doesn't enter the __________. The bonus is if I don't like items in a given trunk I can always send it back without a charge.
Explore it more
(1100)
Podcast: Play in new window | Download