14/02/13
There are many things standing in your way to change and it's usually quite problematic to point your finger at all of them.
However, if you deal with these 7 obstacles successfully, the processes of learning and change might become buttery smooth.
Listen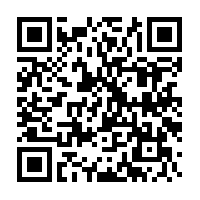 Glossary
You can't teach an old dog new tricks. – something that you say which means it is difficult to make someone change the way they do something when they have been doing it the same way for a long time
vow – solemnly promise to do a specified thing
plow through something – advance or progress laboriously or forcibly
allure – the quality of being powerfully and mysteriously attractive or fascinating
sustained – continuing for an extended period or without interruption
Think about it
Answer the questions below.
According to Majer, what belief about change is mistaken?

What does Majer say about "blind spots?" What are they?

What is the difference between a tought and an opinion?

What does it mean that "it's the body that actually learns?"

Why is the belief that learning is private mistaken?
Practice makes perfect
Fill in the blank spaces with the words in bold used in the correct forms.
put   –   gather   –   gain   –   vow   –   make   –   kick
 Whether we're ________ resolutions, trying to ________ new skills or _______ to ________ bad habits, the trick isn't ________ the knowledge needed to make the change; it's ________ the information into action.
Fill in the blank spaces with a/an or the if necessary.
One of ____ greatest killers of ____ change is ____ allure of ____ next big thing or ____ latest fad. You cannot be effective at creating ____ change if you chase after every new idea, says Majer.
Explore it more
Lyrics:
I'm Gonna Make A Change,
For Once In My Life
It's Gonna Feel Real Good,
Gonna Make A Difference
Gonna Make It Right . . .
As I, Turn Up The Collar On My
Favourite Winter Coat
This Wind Is Blowin' My Mind
I See The Kids In The Street,
With Not Enough To Eat
Who Am I, To Be Blind?
Pretending Not To See
Their Needs
A Summer's Disregard,
A Broken Bottle Top
And A One Man's Soul
They Follow Each Other On
The Wind Ya' Know
'Cause They Got Nowhere
To Go
That's Why I Want You To
Know
I'm Starting With The Man In
The Mirror
I'm Asking Him To Change
His Ways
And No Message Could Have
Been Any Clearer
If You Wanna Make The World
A Better Place
(If You Wanna Make The
World A Better Place)
Take A Look At Yourself, And
Then Make A Change
(Take A Look At Yourself, And
Then Make A Change)
(Na Na Na, Na Na Na, Na Na,
Na Nah)
I've Been A Victim Of A Selfish
Kind Of Love
It's Time That I Realize
That There Are Some With No
Home, Not A Nickel To Loan
Could It Be Really Me,
Pretending That They're Not
Alone?
A Willow Deeply Scarred,
Somebody's Broken Heart
And A Washed-Out Dream
(Washed-Out Dream)
They Follow The Pattern Of
The Wind, Ya' See
Cause They Got No Place
To Be
That's Why I'm Starting With
Me
(Starting With Me!)
(1530)
Podcast: Play in new window | Download